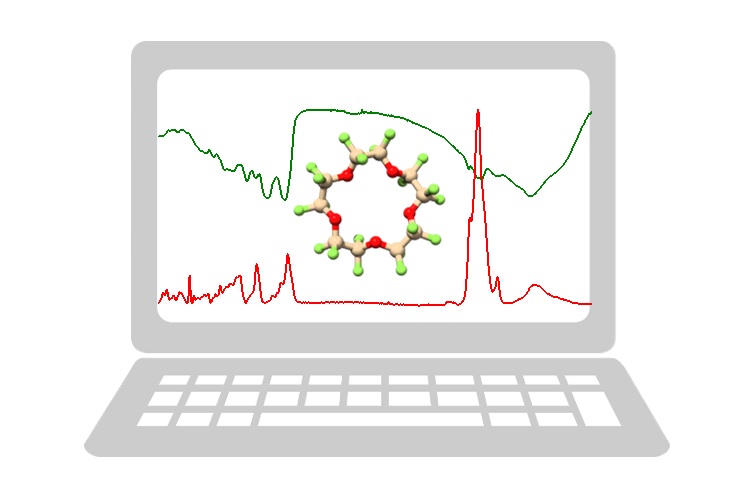 #1 | 12 febbraio 2021 | 14:15
#2 | 19 febbraio 2021 | 14:15
#3 | 12 marzo 2021 | 15:00
#4 | 23 aprile 2021 | 15:00
#5 | 2 luglio 2021 | 14.30
#6 | 15 ottobre 2021 | 14.30
#7 | 28 gennaio 2022 | 14.30
#8 | 21 aprile 2022 | 14.30
#9 | 07 ottobre 2022 | 14.30
#10 | 17 febbraio 2023 | 14.30
VISPEC online vuole essere un'occasione per unire quanti sono interessati alla spettroscopia vibrazionale, nelle sue varie forme e applicazioni.
VISPEC online rappresenta un ponte di collegamento ideale tra l'ultimo convegno VISPEC2019 tenutosi a Brescia e il prossimo convegno VISPEC che si terrà a Perugia.
Attraverso questa iniziativa desideriamo stimolare la discussione scientifica sulla spettroscopia vibrazionale, favorire le collaborazioni, e accogliere chi sia interessato ad avvicinarsi all'uso di queste tecniche.
VISPEC online is an e-meeting opportunity for researchers interested in vibrational spectroscopies and their manifold applications. VISPEC online is an ideal bridge between the latest VISPEC2019 conference held in Brescia and the next VISPEC conference to be held in Perugia. Through this initiative we wish to stimulate scientific discussions on vibrational spectroscopy, encourage collaborations, and welcome those interested to approach such spectroscopic techniques.
Comitato organizzatore: Matteo Tommasini (Dip. di Chimica, Materiali e Ing. Chimica "Giulio Natta", Politecnico di Milano); Ivano Alessandri (Dip. di Ingegneria dell'Informazione, Università di Brescia) e Paola Sassi (Dip. di Chimica, Biologia e Biotecnologie, Università di Perugia)